Lottery Opened for Worlds 2023 Spectator Badges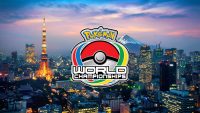 TPCi has opened a lottery to purchase Spectator Badges for this year's World Championship in Yokohama, Japan.
You can register your interest for a Spectator Badge from today until June 7th at 11:59 p.m. PDT.
A random drawing will take place on June 8th. Selected individuals will be e-mailed and have 72 hours to purchase up to two badges. They will cost 2,000 yen each (about $15). When you pick up your badge at Worlds, you'll receive two booster packs.
No additional Spectator Badges will be sold at Worlds, and no passes will be released for sale online during Worlds. These Spectator Badges are the only way for the public to gain entry to the World Championships.
I'll see y'all there!