"Clay Burst" Made-to-Order Booster Boxes Announced for Pokemon Center Website!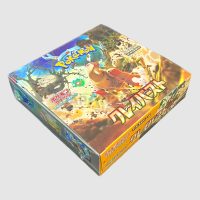 Creatures has announced it has decided to sell Clay Burst "made-to-order" booster boxes through the Pokemon Center website.
Customers will be able to submit applications for booster boxes from May 11th at 2:30 pm to May 16th at 3:00 pm. (If the Pokemon Center website becomes too congested, a virtual waiting room will open.) The orders will be shipped out either starting in early August, late August, or early October depending on the date assigned to your order. Full details for the application process can be viewed on the Pokemon Center website. 
Creatures previously announced it was considering selling "made-to-order" booster boxes for the set. Both Clay Burst and Snow Hazard sold out within the first day of release because of demand for Iono, a "waifu" card with a powerful effect. Iono's rarest card cost over $2,000 at its peak. Many fans were never able to purchase the set at MSRP.
Prices for Clay Burst booster boxes and Iono should begin to plummet as more supply reaches customers.