Official Dates and Location Revealed for NAIC 2023!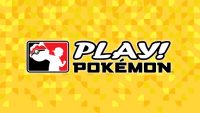 The official location and dates for the North American International Championships were revealed by Pokemon earlier today. The 2023 North American International Championships will take place between June 30th and July 2nd 2023 at the Greater Columbus Convention Center in Columbus, Ohio. TCG, GO, VGC, and Unite will all be present at NAIC.
This year, NAIC will take place in halls A and B of the convention center, with a total of 216,000 sq. ft. available space. By comparison, last year, NAIC was held in halls C and D, which together have just 154,000 sq. ft. of space. The increase in space will hopefully help to allow a greater number of Pokemon players to participate in NAIC. Tournaments this year have continued to have attendance with record numbers, in spite of the increased cost to attend: the recent Orlando Regional Championships had 1485 players in the Masters Division of the Trading Card Game alone.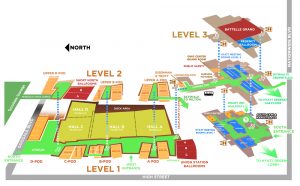 Date
Region
Location
Game(s)
Nov. 25–27, 2022
Latin America
Expo Center Norte
Rua José Bernardo Pinto, 333 – Vila Guilherme
São Paulo – SP, 02055-000, Brazil
TCG
GO
Feb. 17–19, 2023
Oceania
Melbourne Convention and Exhibition Centre
1 Convention Centre Pl
South Wharf VIC 3006, Australia
TCG
GO
VG
Apr. 14–16, 2023
Europe
ExCeL London
One Western Gateway
Royal Victoria Dock
London, England E16 1XL
TCG
GO
VG
UNITE
June 30–July 2, 2023
North America
Greater Columbus Convention Center, Halls A & B
400 N High St, Columbus, OH 43215, United States
TCG
GO
VG
UNITE