"VSTAR Universe" All 90 Stunning Secret Rares Revealed!
Japanese fans have now posted all the secret rares from VSTAR Universe to social media, as you can see below! The set will release in Japan on Friday. This is the last Sword and Shield set; Japan will be moving on to Scarlet ex and Violet ex in January.
As expected, all 90 of the set's secret rares are alternate art reprints from the last year.
The set features 37 Art Rares, 25 Special Art Rares, 24 Secret Rares, and 4 Ultra Rares. The Art Rare and Special Art Rares were created just for this set — to end the SWSH era with a bang!
The last nine Art Rares of the set — Riolu through Mareep — are their own set of cards that form a single illustration. They are all drawn by Kouki Saitou. The Pokemon are also purposefully out of order; for example, Turtwig (a Grass type) would usually go first. This is to honor the design of the illustration.
Strangely, the Charizard VMAX we received in our SWSH Ultra-Premium Collection is absent from the set. But the Charizard V and VSTAR are in. Presumably Japan will get the VMAX as a promo in the near-future.
Dialga, Palkia, Giratina, and Arceus are each featured as golden alternate arts — the first of their kind. Together, they also form a mini illustration. They're drawn by Akira Egawa. These are fittingly the last cards of the set, and the last cards to be released in a SWSH set.
The set (thankfully) doesn't have any Rainbow Rare cards. Perhaps this is the end of them?
As posted before, the set features basic Energy with a texture that transitions between Poke Balls and Energy symbols: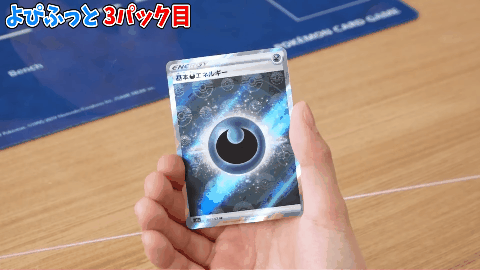 Here's an example of what can be pulled from a booster box. This fan pulled three Art Rares, one Special Art Rare, and two Secret Rares.
Unfortunately it seems Japan will not be getting the "anachronism" promos from our Celebrations products last year. Unless these will release in some sort of special product in the future, it seems these were created exclusively for the international TCG. This would also be one of the few times Japanese fans are not getting cards released outside of Japan.
We will be getting all of this set's secret rares in our Crown Zenith set and its associated products. The set will start to release here on January 20th. Its products will slowly release from the winter through spring.
And now on to the VSTAR Universe secret rares!
Art Rares
Special Art Rares
Secret Rares
Ultra Rares
Stay tuned for information about the Scarlet and Violet sets! And be sure to follow us on Twitter and on Facebook for the latest Pokemon TCG news!