Pokemon Company Announces Price Increases for Pokemon TCG in Japan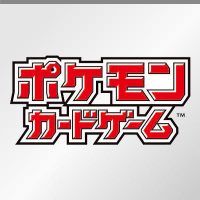 The Pokemon Company has announced that due to rising material and distribution costs, they will be increasing the MSRP of Pokemon TCG products in Japan. This is in an effort to maintain product quality.
The price increases will go into effect for the Scarlet & Violet series, which releases after January. Prices for Sword & Shield products will remain the same.
The prices will increase by roughly 5 to 10%, with some products going up as much as 25%. We use completely different printing facilities and distribution centers than Japan, so it's unlikely the international TCG will see the same increases.
| | | |
| --- | --- | --- |
| Japanese Product | Prices up until the SWSH series | New prices for the Scarlet & Violet series |
| Booster Pack | 165 yen | 180 yen |
| Preconstructed Deck | 1,711 yen | 1,800 yen |
| Deck Sleeves | 792 yen | 889 yen |
| Deck Sleeves | 913 yen | 990 yen |
| Deck Box | 398 yen | 500 yen |
| Deck Box | 1,527 yen | 1,600 yen |
| Playmat | 2,750 yen | 2,970 yen |
| Playmat | 5,500 yen | 5,940 yen |
| Collection File | 1,705 yen | 1,980 yen |
| Collection File Page Inserts | 656 yen | 700 yen |
| Card Carrying Case | 1,466 yen | 1,650 yen |
| Card Frame | 1,200 yen | 1,490 yen |
| Acrylic Damage Counters | 605 yen | 660 yen |