Many 2023 Season Regional, International Championships Dates and Locations Revealed!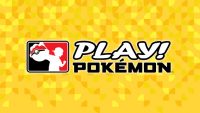 Pokemon has revealed the dates and locations of many upcoming Regional Championships for the 2023 Season. Additionally, they revealed that, at least for the time being, local Championship Point events (League Cups and League Challenges) will remain suspended.
Although there are no Regional Championships currently announced for Oceania, we can expect an announcement for those and other additional events in the future.
Pokemon has also officially announced the age divisions for players during the 2023 season:
Junior Division: Born in 2011 or later
Senior Division: Born in 2007, 2008, 2009, or 2010
Masters Division: Born in 2006 or earlier
North America Regional Championships Schedule
Date

Location

Game(s)

September 16–18, 2022

Baltimore Regional Championships

Baltimore Convention Center

1 W Pratt St

Baltimore, MD 21201, USA

Pokémon TCG

Pokémon GO

October 14–16, 2022

Salt Lake City Regional Championships

Salt Palace Convention Center

100 S W Temple St

Salt Lake City, UT 84101, USA

Pokémon TCG

Pokémon GO

December 2–4, 2022

Toronto Regional Championships

The Enercare Centre

100 Princes' Blvd Unit 1, Toronto, ON M6K 3C3, Canada

Pokémon TCG

Pokémon GO

December 16–18, 2022

Arlington Regional Championships

Arlington Convention Center

1200 Ballpark Way, Arlington, TX 76011, USA

Pokémon TCG

Pokémon GO

January 6–8, 2023

San Diego Regional Championships

San Diego Convention Center

111 W Harbor Dr, San Diego, CA 92101, USA

Pokémon TCG

Pokémon GO

VGC

February 3–5, 2023

Florida Regional Championships

Orange County Convention Center

9400 Universal Blvd, Orlando, FL 32819, USA

Pokémon TCG

Pokémon GO

VGC

February 24–26, 2023

Knoxville Regional Championships

Knoxville Convention Center

701 Henley St, Knoxville, TN 37902, USA

Pokémon TCG

Pokémon GO

VGC

March 10–12, 2023

Vancouver Regional Championships

Vancouver Convention Center

1055 Canada Pl, Vancouver, BC V6C 0C3, Canada

Pokémon TCG

Pokémon GO

VGC

March 24–26, 2023

Charlotte Regional Championships

Charlotte Convention Center

501 S College St, Charlotte, NC 28202, USA

Pokémon TCG

Pokémon GO

VGC

May 5–7, 2023

Portland Regional Championships

Oregon Convention Center

777 NE Martin Luther King Jr Blvd, Portland, OR 97232, USA

Pokémon TCG

Pokémon GO

VGC

May 19–21, 2023

Hartford Regional Championships

Connecticut Convention Center

100 Columbus Blvd, Hartford, CT 06103, USA

Pokémon TCG

Pokémon GO

VGC

June 16–18, 2023

Wisconsin Regional Championships

The Wisconsin Center

400 W Wisconsin Ave, Milwaukee, WI 53203, USA

Pokémon TCG

Pokémon GO

VGC
Europe Regional Championships and Special Events Schedule
Date

Location

Game(s)

September 17–18, 2022

Bilbao Special Event

Bilbao Exhibition Centre

Azkue Kalea, 1, 48902 Barakaldo, Bizkaia, Spain

Pokémon TCG

Pokémon GO

October 22–23, 2022

Lille Regional Championships

Lille Grand Palais

1 Bd des Cités Unies, 59777 Lille, France

Pokémon TCG

Pokémon GO

November 12–13, 2022

Warsaw Regional Championships

Expo XXI

Ignacego Prądzyńskiego 12/14, 01-222 Warsaw, Poland

Pokémon TCG

Pokémon GO

December 3–4, 2022

Stuttgart Regional Championships

ICS International Congress Center Stuttgart

Landesmesse Stuttgart GmbH, Messepiazza 1, 70629 Stuttgart, Germany

Pokémon TCG

Pokémon GO

January 21–22, 2023

Liverpool Regional Championships

ACC Liverpool

King's Dock, Port of Liverpool, Kings Dock St, Liverpool L3 4FP, UK

Pokémon TCG

Pokémon GO

VGC

February 25–26, 2023

Bochum Regional Championships

RuhrCongress Bochum

Stadionring 20, 44791 Bochum, Germany

Pokémon TCG

Pokémon GO

VGC

March 18–19, 2023

Utrecht Special Event

Jaarbeurs

Jaarbeursplein, 3521 AL Utrecht, Netherlands

Pokémon TCG

Pokémon GO

VGC

May 20–21, 2023

Malmö Regional Championships

MalmöMässan Exhibition & Congress Center

Mässgatan 6, 215 32 Malmö, Sweden

Pokémon TCG

Pokémon GO

VGC
Latin America Regional Championships Schedule
Date

Location

Game(s)

September 17–18, 2022

Porto Alegre Regional Championships

FIERGS Events Center

Av. Assis Brasil, 8787 – Sarandi, Porto Alegre – RS, 91140-001, Brazil

Pokémon TCG

Pokémon GO
International Championships Schedule
Date

Region

Location

Game(s)

November 2022

Latin America

Brazil

Pokémon TCG

Pokémon GO

February 2023

Oceania

Australia

Pokémon TCG

Pokémon GO

VGC

April 2023

Europe

UK

Pokémon TCG

Pokémon GO

VGC

June 2023

North America

USA

Pokémon TCG

Pokémon GO

VGC