Pokemon Announces Record-Breaking Sales in Europe During 2021 for Pokemon TCG and Toys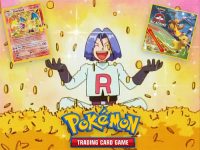 TPCi's European branch has sent out a press release revealing that Pokemon broke all its previous records in Europe during 2021.
Together, the Pokemon TCG and Pokemon toys were either the #1 selling property in a country or saw the highest increase in sales out of any tracked property.
Pokemon was the #1 property in France, Belgium, and the Netherlands, and saw the highest year-on-year sales increase in the UK, France, Germany, Belgium, and the Netherlands.
The press release says TPCi plans to launch increased TCG distribution to Eastern Europe in 2022, including in Poland, Slovakia, the Czech Republic, and Israel. These plans also include greater marketing efforts.
The press release says more than 22 billion Pokemon cards have shipped around the world, but this figure appears to be incorrect according to stats The Pokemon Company released last year. As of March 2021, TPC states 34.1 billion cards have shipped around the world. That number should be even higher now considering 2021 was the 25th anniversary.
TPCi's American branch has not published a similar press release, but we can probably assume Pokemon performed just as well in the United States. Europe is even more supply-constrained than North America since TPCi prints its English products here then ships them to Europe.
You can read the full press release here:
London, UK—07 February 2022—The Pokémon Company International announced today that Pokémon celebrated a fantastic year at retail in 2021, seeing a significant increase in sales across Europe for its Pokémon Trading Card Game (TCG) and toy ranges as it celebrated its 25th anniversary.

Named Best Gaming Licensed Property at the 2021 Licensing Awards, Pokémon was the #1 property for 2021 in France, Belgium, and the Netherlands, and saw the highest year-on-year sales increase across all listed properties in the UK, France, Germany, Belgium, and the Netherlands, according to figures recorded by NPD Group*. Pokémon is the #1 gaining property in 2021 across the EU8** according to NPD, growing by +106% vs. 2020.

Pokémon was the #1 NPD toy property in France with sales almost double that of the #2 brand, achieving 102% growth YOY. Pokémon also had five items in the top 50 toys of the year, including Pokémon TCG Battle Academy, the first-ever board game adaptation of the TCG which won the Best Game category at the 2021 US Toy of the Year Awards, coming in at #7 with over €5m in sales. In 2021, Pokémon achieved its highest-ever annual position in both Germany and the UK. It was #9 in Germany with 100% growth, and #7 in the UK with 78% growth.

Pokémon was #1 in both Belgium and the Netherlands, achieving an amazing 183% growth in the Netherlands and 125% in Belgium, where its sales were almost double those of the #2 brand. In addition to Pokémon's success in western Europe, TPCi is currently eyeing future growth and is extending its localised marketing efforts for the hugely popular Trading Card Game to Poland, Slovakia, the Czech Republic, and Israel.

The new Pokémon TCG: Sword & Shield—Brilliant Stars expansion, which introduces the Pokémon VSTAR mechanic, launches on 25 February.

Pokémon offers a fantastic and varied toy range for fans. Latest highlights include Mattel's Mega Construx Celebration Pikachu, the absorbing strategy game Pokémon Labyrinth from Ravensburger, and the award-winning range from Jazwares including the popular Pokémon Carry Case Volcano Playset backpack.

"2021 was an exceptional year for Pokémon," said Mathieu Galante, Licensing Director EMEA for The Pokémon Company International. "Our packed programme of exciting activity and new and different best-in-class product launches, including a host of fabulous anniversary items, resulted in huge demand and surging sales. We are delighted with the superb performance at retail which demonstrates the brand's continued iconic cultural relevance, and we continue to work hard to bring more innovation to fans over the coming months."

"Pokémon TCG sales were simply sensational in 2021, breaking all previous records," said Simon Benton, VP Pokémon TCG Sales Europe. "We would like to thank our retail partners and distributors for their continued support in showcasing the products to consumers. Pokémon is the #1 NPD property in three countries and also saw astonishing three-digit year-on-year gains across the majority of our key territories. These figures have cemented the phenomenal success of the brand's 25th anniversary year. With increased TCG distribution set to launch in Eastern Europe, we look forward to expanding our reach in 2022."

The global phenomenon of Pokémon was first launched in Japan in 1996 as a role-playing game for Nintendo's Game Boy system and reached the United States and Europe in 1998–99. Pokémon has since grown into one of the most popular entertainment properties in the world, encompassing video games, the Pokémon Trading Card Game, mobile games and apps, animation and movies, Play! Pokémon competitive events, and licensed products.

It is one of the most successful video game franchises of all time with more than 368 million video games sold worldwide. In addition, more than 22 billion Pokémon TCG cards have been shipped to 77 countries in 13 languages, while the mobile game sensation Pokémon GO has received more than one billion downloads globally since launch in 2016. More than 1000 episodes of the animated TV series span 24 seasons, licensed for broadcast in 176 countries and regions in more than 30 languages.

*Source: The NPD Group / Toys / Retail Tracking Service / EU8
**UK, France, Belgium, Netherlands, Italy, Germany, Spain & Russia