A Controlling Rat and Other Expanded Thoughts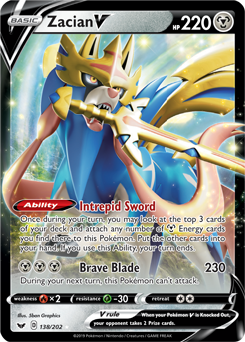 Hello and welcome back to another Pokebeach article! I am back again with plenty more to talk about. If you haven't read my last article on the Standard format, I recommend giving that a read. It was all about Zacian V and Malamar, along with my thoughts on the Standard format as a whole.
In this article we will be shifting gears to the Expanded format, but I hope you like Zacian V, because an Expanded take on the doggo is included down below. I will be going over a personal favorite too, Cinccino Control. It is not quite as strong as Zacian V but I enjoy playing with this deck. At the end of the article, I will go over my opinion on the current Expanded format, then wrap things up with some fun tips on how to enjoy the Pokemon TCG with no tournaments going on right now. It is the quite the spread of information, I truly believe there is something for everyone who reads this! Without further ado, lets kick things off with a look at Zacian V.
Zacian V Deck
---
This concludes the public portion of this article.
If you'd like to continue reading, consider purchasing a PokeBeach premium membership! If you're not completely satisfied with your membership, you can request a full refund within 30 days.
Each week we post high-quality content from some of the game's top players. Our article program isn't a corporate operation, advertising front, or for-profit business. We set our prices so that we can pay the game's top players to write the best content for our subscribers. Each article topic is carefully selected, goes through multiple drafts, and is touched up by our editors. We take great pride in our program!