PokeBeach's Premium Subscription is Getting a Huge Upgrade!
And now for a major announcement several months in the making! Due to a massive increase in subscribers over the past year, we're now leveling up PokeBeach's article program!
From now on, you will see a new premium article on PokeBeach every other day! This means on average 15-16 articles will be posted every single month! With this volume of articles, you will now be able to read about even more decks and topics than ever before!
This is in addition to earning real booster packs in our monthly tournaments from TCGplayer! Premium members can still register for our November tournament, so don't miss out! Over seven booster boxes of prizes and additional promo products are given out to premium members each month.
Now's the time to subscribe to the Pokemon community's most successful TCG program if you haven't already!
Subscriptions
Weekly Subscription

5.95 / week.

Monthly Subscription

14.97 / month. You'll also get a special subscriber badge under your avatar.

Quarterly Subscription

Averages to 13.90 / month. You'll also get a special subscriber badge under your avatar and an Advanced Member banner.
November Schedule
With so many slots, many writers will be writing multiple times per month! This month's lineup is as follows: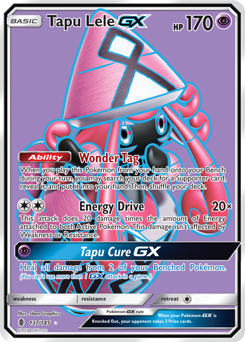 Ahmed Ali
Grant Manley
Jay Lesage
Ryan Grant
Caleb Gedemer
Grant Manley
Zach Lesage
Jay Lesage
John Kettler
Caleb Gedemer
Ahmed Ali
Treynor Wolfe
Grant Manley
John Kettler
Ahmed Ali
Caleb Gedemer
Jay Lesage
Ryan Grant
If you're interested in writing for PokeBeach's article program, you can apply for a writing postion here! If you prefer editing, you can also apply for an editing position here!
History
PokeBeach's article program continues to grow each year and is now the largest and most diverse Pokemon TCG article program on the net!
Since launching the article program in 2015, we've introduced more articles each month, more of the game's best players, and monthly tournaments that are hosted by TCGplayer.com, the largest TCG store on the net. Over time, we've also increased the amount of prizes you can earn each month.
Premium members can also get deck help and advice directly from the writers in our private "Subscriber's Hideout" forum.
As PokeBeach's article program continues to grow, more benefits will be added. So why not get advice from the game's best players, earn real prizes in our monthly tournaments, and support your favorite Pokemon TCG site?