PokeBeach's March 2017 PTCGO Tournament, Sponsored by TCGPlayer.com!
Welcome to PokeBeach's March 2017 PTCGO Tournament!
Up to 96 players will duke it out to determine who is the best TCG player on PokeBeach!
Our tournaments are completely free to play in and the prizes are shipped directly to you by TCGPlayer.com (there's absolutely no catch), but premium members get larger prizes!
As usual, these prizes come courtesy of TCGplayer.com in partnership with PokeBeach! Be sure to check them out for the best prices on Pokemon cards!
Prizes
If you're a regular member playing for free, you'll get:

1st Place: 18x Packs
2nd Place:14x Packs
3rd Place: 9x Packs
4th Place: 9x Packs
5th Place: 4x Packs
6th Place: 4x Packs
7th Place: 4x Packs
8th Place: 4x Packs

(You may choose which recent sets you want your booster packs from.)

You could be one of these people:

If you're a premium member with a subscription, you'll get:

1st Place: 72x Packs (2 booster boxes) + interview on front page
2nd Place: 36x Packs (1 booster box)
3rd Place: 20x Packs
4th Place: 20x Packs
5th Place: 12x Packs
6th Place: 12x Packs
7th Place: 12x Packs
8th Place: 12x Packs
9th Place: 5x Packs
10th Place: 5x Packs
11th Place: 5x Packs
12th Place: 5x Packs
13th Place: 4x Packs
14th Place: 4x Packs
15th Place: 4x Packs
16th Place: 4x Packs
Skill-Based Win: 5x Packs
Skill-Based Win: 5x Packs
Skill-Based Win: 5x Packs
Skill-Based Merchandise Win: Promo box product, such as an EX tin
Skill-Based Merchandise Win: Promo box product

(Skill-based wins are awarded to the top 5 players with the most creative decks who did not T16.)

(You may choose which recent sets you want your booster packs from.)

(Premium members also get priority registration in these tournaments.)
The top five premium members who don't make top 16 but progress the furthest with a deck that is not considered a typical metagame deck are eligible to win additional prizes, as noted above. The winners will be chosen by PokeBeach's premium writers.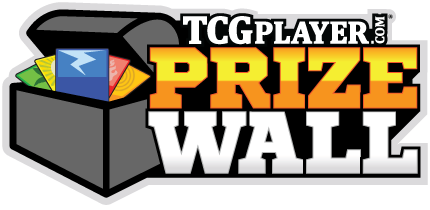 The Top 32 players will also win Prize Wall points, which you can save or exchange for additional products on TCGplayer! This means you'll get even more booster packs and products!
1st Place: 12 Prize Wall points (If a premium member: 24 points)
2nd Place: 6 points (Premium: 12 points)
Top 4: 3 points each (Premium: 6 points)
Top 8: 2 points each (Premium: 4 points)
Top 32: 1 point each
(For certain international winners, TCGplayer reserves the right to substitute prizes for equally valued prizes or gift cards based on the player's location.) (Note that if you sign up as a premium member, you must remain one for the full duration of the tournament to receive the extra prizes. Otherwise, you will receive the regular amount. Also, if you sign up for this tournament and play at least one round, you cannot request a subscription refund.) (Note: The Pokémon Company International is not a sponsor or endorser of PokeBeach's tournaments, contests, or prizes, nor does the company or its affiliates have any formal association with PokeBeach. Our activities are by fans, for fans, and are not sanctioned or approved by TPCi.)
Tournament Details
We will be accepting up to  96 players on a first-come, first-serve basis. Premium members always have priority registration.
All matches must be conducted on Pokémon TCG Online (PTCGO). You can download the software from Pokemon.com.
The tournament format is as follows:

All decks must follow the Standard format (Primal Clash to Sun & Moon). Unless otherwise noted on this bullet point, if a set or promo product is not legal on the first day of round one, it is not legal for the entirety of the tournament.
This is a seven-round Swiss tournament. Everyone plays every round and you are paired against players with a similar record. Due to how long these tournaments take, there is no top cut.
You will have four days to complete each round. Don't sewaddle… I mean, dawdle!
Each round is best-of-three games, meaning whoever wins two out of the three games wins the match. Budget 30 minutes to an hour to complete each round. See the round schedule below to make sure you are available to play each round of the tournament.
During a match, the loser of the previous game chooses whether they want to go first or second. Communicate with your opponent and let them known which you choose before the coin flip occurs.
Intentional draws are allowed. You and your opponent may agree that you want to tie for the round instead of playing it out.
You must use the exact same deck list for all rounds, just like in a real tournament.

Your tournament organizer for this event is PMJ. If you have any questions or issues pertaining to rulings, penalties, dropping, pairings, or reporting results, feel free to send him a PM.
Prior to the end of the first round of the tournament, you must submit your deck list to PMJ via PM. Failure to submit your deck list by the end of the first round will result in a match loss, regardless of the actual outcome of your match. Failure to submit it by the end of the second round will result in you being dropped from the tournament.
You can only participate in this tournament if you're in a North American time zone or can commit to its schedule. If you're in a completely incompatible time zone than most other players, you shouldn't register, as it's unlikely you will find time to meet.
Tournament Timetable
Match pairings will be posted in the pairings thread on the first day of each round before 4:00 PM ET.
Registration: Sunday 2/26/17 to Tuesday 2/28/17 @ midnight PST
Round 1: Wednesday 3/1/17 to Saturday 3/4/17
Turn in your deck list to PMJ by: Saturday 3/4/17
Round 2: Sunday 3/5/17 to Wednesday 3/8/17
Round 3: Thursday 3/9/17 to Sunday 3/12/17
Round 4: Monday 3/13/17 to Thursday 3/16/17
Round 5: Friday 3/17/17 to Monday 3/20/17
Round 6: Tuesday 3/21/17 to Friday 3/24/17
Round 7: Saturday 3/25/17 to Tuesday 3/28/17
Each round ends exactly at 11:59 PM ET. Your match results must be posted by that time, as explained in this next section.
Pairings Thread, Round Procedures, Contacting Opponent, Penalties
Pairings Thread: All round pairings will be posted in the pairings thread, which is located in PokeBeach's Competitive TCG forum. Remember to bookmark and subscribe to that thread (as seen on the right) so you receive e-mail notifications when a new pairings post is made. Failure to receive an e-mail alert, however, will not be taken as an excuse for not checking the thread regularly. The timetable for the tournament is available to you, so please plan accordingly and make sure you check the thread.
Contacting your opponent via PM: After the pairings have been posted in the pairings thread, it is your immediate duty to contact your opponent via PM and arrange a time to battle. Make sure your account settings let you send and receive PMs, as all communication must be done through PokeBeach PMs. Tell your opponent exactly when you can set aside time to play. This is important! Every PM you send without this information just increases the time it takes to set up a match.
Trouble scheduling matches:

If 24 hours pass without a reply from your opponent (whether it is the initial contact or not), add PMJ to your conversation. He will monitor the conversation to ensure an effort to complete the match is being made. If you can't add him to the conversation because you didn't start it, take screenshots of the conversation and send them in a separate PM as attachments.
If your opponent still has not responded within 48 hours of your last message, they will be given a match loss, even if they respond after the deadline, and even if they have a really good excuse. If this happens twice in the same tournament, the player will be dropped from the tournament and barred from participating in PokeBeach PTCGO Tournaments for a period of two months (premium members will be dropped, but will not receive the temporary ban).

Trouble completing matches:

If a player is more than 15 minutes late to a scheduled match, even if it's because Team Rocket busted into your house with a giant machine, that player will unfortunately receive a match loss. Add PMJ to your conversation to verify.
If a player is disconnected during a game, they will lose that specific game. If the disconnected player manages to re-establish their connection to you within 15 minutes, the match will continue with the game loss. If the match still has games to be played and the disconnected player cannot re-establish their connection, you may choose to reschedule the remaining games or take a win for that match.
In the event a match does not get played, the TO will decide a winner based on activity. If the TO feels that both players made an effort in good faith to schedule a time, then a tie will be granted. Ties are awarded at the TO's sole discretion and the TO's decision is final in all cases.

Reporting Matches: The winner must post to the thread (below) with who won the match. The winner must report the match results by the end of each round (11:59 PM EST). Failure to do so will result in a tie for the round and activity warnings for both players.
Colluding: We want to maintain a fair and enjoyable tournament for all of our members. Any malicious or unsportsmanlike actions will result in an immediate and permanent ban from all PokeBeach tournaments, as determined by the TO. If you notice another member cheating, breaking rules, stalling, or doing anything to disrupt this tournament, report it to PMJ immediately.
Dropping: If you would like to drop from a tournament before the start of a round, simply PM PMJ. If you drop from a tournament this way, you will not suffer any tournament bans. However, if you continually sign up for tournaments only to drop them, we will not allow you to register for future tournaments.
Warnings: A player will be dropped from the tournament if they receive two warnings over the span of one tournament. Warnings do not carry over from tournament to tournament (but the TO may make relevant judgment decisions based on a player's history of warnings). A player will receive an warning for not completing their match on time, failing to submit their deck list on time, or if an opponent takes the win from missing a scheduled match. Warnings for other offenses may be handed out by the TO at their discretion.
A PokeBeach Premium Membership is More than Just Articles!
A PokeBeach premium membership grants you…
Full access to PokeBeach's premium articles (at least ten new articles are published every month from the game's top players)
The ability to submit your deck lists to our writers for advice and consult them for metagame and deck discussions
More than doubles your prize earnings in our monthly tournaments (up to 7 booster boxes)
Priority registration in our monthly tournaments
Bonus prizes in our monthly tournaments, including promo products such as EX and GX boxes and tins, plus bonus booster pack wins for playing with unusual decks
Now's the time to join the most rewarding Pokemon TCG article program out there from the Pokemon TCG's most dedicated website!
Weekly Subscription

5.95 / week.

Monthly Subscription

14.97 / month. You'll also get a special subscriber badge under your avatar.

Quarterly Subscription

Averages to 13.90 / month. You'll also get a special subscriber badge under your avatar and an Advanced Member banner.
Registering for the Tournament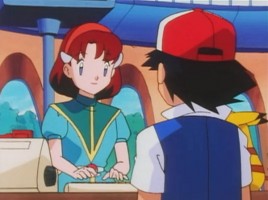 By registering for this tournament, you agree that you have read and accepted all the conditions in this post and all of PokeBeach's rules and regulations. To register, copy and paste these questions into a post below and bold your answers:
Are you a PokeBeach premium member?
What is your PTCGO screen name?
What timezone do you live in?
Did you play in February's tournament?
Did you make at least three non-tournament posts on PokeBeach in February? Do you promise to do that this month? We want to see you around the community!
Note that PokeBeach reserves the right to deny registration to any player at any time for any reason, and that PokeBeach reserves the right to drop a player from this tournament at any time and for any reason.
Thank you, and don't forget to shop at TCGplayer.com for the best prices on Pokemon cards when you go to tournaments in real life!