Winners of PokeBeach's December Community Blog Contest!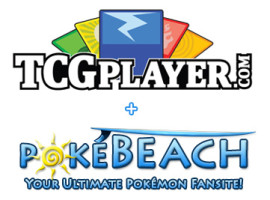 PokeBeach's December community blog contest has concluded and the winners have been chosen!
This month was won by none other than John Mostowy with his article, "Addressing The Bird In The Room — Yveltal's Impact On The Standard Meta". His blog entry is an excellent overview of every detail regarding the Yveltal-EX deck that's been terrorizing the metagame all season. He has won a booster box that will be shipped to him by TCGplayer.com!
Second place goes to a new writer, crystal_pidgeot! His article, "The Return Of An Old Friend: A Look At Pidgeot-EX For Standard!", analyzes his unique M Pidgeot-EX that utilizes Pidgeot-EX's Mirror Move through Shrine of Memories; it also goes over different ways to play the deck and its matchups. He will walk away with a respectable 12 booster packs.
Please take the time to check out both of these awesome blog entries if you haven't already. Both winners spent a great deal of time writing them, and both give some great advice on how to improve your game. They are definitely worth your time.
And, of course, all of our members who have submitted community blogs deserve huge thanks as well! Our community blog wouldn't have been anything without you, and we thank each of you for the hard work you've put into helping our community over the past year!
January's TCG Cup is Underway!

Also through our partnership with TCGplayer, PokeBeach's members can participate in monthly TCG tournaments where we give out up to four booster boxes of prizes! The Top 32 players will also win Prize Wall points from TCGplayer, allowing you to get even more Pokemon booster packs and promo products from their online store.
Plus, if you're a PokeBeach premium member, you'll earn double the amount of booster packs for placing high. You'll also get reserved slots and have the chance to win even more booster packs and promo products if you use a creative deck. Our tournaments are just one of the many reasons to purchase a PokeBeach premium subscription, not to mention all of the insightful articles you'll read each week from the game's top players. So what're you waiting for? January's tournament is already full, but February's will be posted on February 1st; don't miss your chance to play!
An Announcement
Due to lack of interest, we are discontinuing our monthly community blog contests.
Since some of our members are still writing blogs for the month of January, we will still publish community blogs up until January 31st. This month will not be a contest for booster packs — the articles will simply be posted on their own.
Thank you to all of our members who have submitted blogs over the past year! This feature of the site would have been nothing without the support from our awesome community members.
(Note: The Pokémon Company International is not a sponsor or endorser of PokeBeach's tournaments, contests, or prizes, nor does the company or its affiliates have any formal association with PokeBeach. Our activities are by fans, for fans, and are not sanctioned or approved by TPCi.)