November TCG Cup Top 4 Deck Lists and an Interview With the Winner!
PokeBeach's November TCG Cup is over and the winners have been crowned!
The tournament was played in the Standard format at the time — XY through Steam Siege.
Interview with the Champion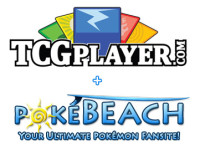 Coming in first place is Ben Pechota from Henderson, Nevada! He will walk away with 18 booster packs from TCGplayer.com.
Here's our interview with him:
How well are you performing in Play! Pokemon tournaments this season?
There hasn't been any Play! Pokemon tournaments so far this year where I live, but there is one scheduled for mid December that I plan on attending. I did finish in the top 4 of a Win-a-box contest for Evolutions where I used a different variant of this M Mewtwo-EX deck and since then I've made changes to my deck list into what it is now.
Why did you decide to participate in this tournament?
This is my 5th month in a row that I've participated in monthly PokeBeach tournaments and have had a winning record each month, but hadn't been able to get over the hump. But I kept coming back because it's fun, the people I play against are cool and respectful and it's helped me fine tune my deck each month when a new set/card comes out.
What deck did you play for the November TCG Cup?
I used my variant of M Mewtwo-EX / Garbodor. I've been using Mega Mewtwo ever since it came out in BREAKthrough and have tried to make it work before the new rotation and had a 65-75% winning percentage and once the new rotation came, it just has gotten better and better. It's so consistent that the only time I ever really get hung up is if playing online I get stuck with only a Hoopa-EX lead or no draw cards the first 2-3 hands. But with 13 cards that can get my deck going turn one it's pretty easy to get Mega Mewtwo going quick and with Garbodor shutting down so many Abilities it makes for some great matchups.
What kind of decks give yours trouble? Which are good matchups?
The decks that give me the most trouble are M Gardevoir-EX from Steam Siege, M Scizor-EX and Yveltal variants. All other decks I really don't have that much of a problem with. With how consistent my deck is and how Volcanion-EX, Rainbow Road, Greninja BREAK, Electrode / Raikou / M Ampharos-EX, Mew variants, Darkrai-EX / Giratina-EX, M Rayquaza-EX, and Raticate Mill decks all rely on either Abilities or Sky Field to power them and my deck just counters those, 85-90% I play them and in a best of three I rarely lose.
What kind of decks did you play against?
I wound up going 6-0 playing Yveltal / Mew, Rainbow Road, Greninja BREAK / Faded Town, M Gardevoir-EX, and two Darkrai-EX / Giratina-EX decks.
What was your most exciting game or match?
Most exciting match up I had was with the Yveltal deck. In the first game I wound up having only one or two Prize cards left to my opponent's five or six left and got N'd and wound up losing. Second game was back and forth and my Weakness Policy came in clutch against his Mew since I couldn't Garbodor up in time and got the win. Third game was back and forth as well and the entire match was the longest I've ever had that lasted an hour.
What was your favorite card in your list?
My favorite card is kind of obviously Mega Mewtwo because it hits so hard and is so versatile with Shrine of Memories. But besides that Weakness Policy and Assault Vest come in so clutch. You really just have to think: what's better than Mega Mewtwo? Well how about one with either no Weakness or one that can tank hits from M Rayquaza-EX, Giratina-EX, Strong Energy, or anything else that uses Special Energy including mirror matches.
Would you make any changes to your deck or list?
I have actually been using a different variant of this deck outside of the November tournament ever since Evolutions came out and wasn't legal for this tournament. I don't want to give anything away but I've done exceedingly better with the few tweaks so far than my deck that won this tournament.
How does Sun & Moon and affect your deck? Is it still viable?
Mega Mewtwo / Garbodor is very viable going forward and I really can't see anything changing that expect for one thing. That would be if they introduce some way of being able to remove held Items, which I thought if they were going to do that they would have with Sun & Moon. But since the Japanese set just got released and no Item/Supporter cards came out that do that, I can't see my deck going away anytime soon. I might try to put a Lillie or Nest Ball in my deck. I was actually really looking forward to possibly adding Lunala-GX to my deck, but being a Stage 2 it's just not possible.
Congratulations, Ben!
Here is the deck list he used to win the tournament:
Other Top Finishers
Coming in 2nd, 3rd and 4th places were John Mostowy (Serperior), Mike Millican (zoopidzut) and Harry Smith (WastedSkyPirate). All three won a bunch of booster packs from the latest expansions. Diego's and Fernando's deck lists can be seen below:
John Mostowy
Mike Millican
Harry Smith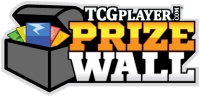 The top finishers also earned Prize Wall points on TCGplayer.com, which allows them to exchange their points for even more products like booster packs and promo boxes.
Everyone in the Top 32 of PokeBeach's monthly tournaments will also receive Prize Wall points via e-mail. Be sure to check your inboxes!
Creative Deck Winners
As part of every tournament, PokeBeach's article writers voted for the five premium members whom they felt used the most creative deck lists.
CESit, LBelleBird, Coolpilot, Robert Belli, and Wil Yates each walked away with several booster packs or a specially-selected Pokemon promo product from TCGplayer.com. The decks we saw these players use include Vespiquen / Zoroark, Zygarde-EX / Carbink BREAK / Weavile, M Gardevoir-EX, M Mewtwo-EX / Garbodor, and Darkrai-EX / Giratina-EX / Garbodor respectively.
For every tournament, the five premium members who come up with the most creative decks will win booster packs and promo products.
Want to Become a Premium Member?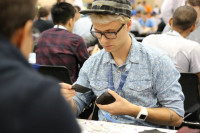 January's tournament will be posted on January 1st, and December's tournament is currently underway. Each tournament awards up to four booster boxes of product to top finishers plus promo products and additional booster packs to premium members.
If you're interested in becoming a premium member, be sure to check out this link. All premium members get reserved slots in the tournaments, double the amount of booster packs, double the amount of Prize Wall points, a chance to win even more product for using creative decks, and of course all the other benefits that go along with having a premium membership, including weekly articles from the game's top players and deck help from said players. A premium membership is extremely diverse!
Thanks, TCGplayer!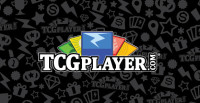 All of these prizes are brought to you by TCGplayer.com. Their online store offers the cheapest Pokemon cards on the Internet from thousands of different sellers — you will find no better deals! So be sure to check them out any time you want to purchase or sell Pokemon cards!
You can always check the "Sets" tab at the top of our website to access their store.
(Note: The Pokémon Company International is not a sponsor or endorser of PokeBeach's tournaments, contests, or prizes, nor does the company or its affiliates have any formal association with PokeBeach. Our activities are by fans, for fans, and are not sanctioned or approved by TPCi.)