PokeBeach Writers LIVE Tournament @ Worlds: PRC – STS Metagame!
PokeBeach's premium writers are battling it out in San Francisco to determine who is the #1 PokeBeach tournament player! The tournament will start at 9:15 PT and will last for three swiss rounds and a top 4 cut.
The players are using decks with cards from Primal Clash to Steam Siege. Who will win this unexplored format?
Note that audio issues, if any, will be corrected during round 2 when we run to grab our dedicated microphone. Also excuse any other Internet issues — we're using the hotel's (perhaps unreliable) Internet.
Don't forget to sign up for PokeBeach's premium article program to read high-quality articles from all these players — plus more!
PokeBeach Stream
The stream is now over, but you can check out the recordings on our Twitch channel to watch all of the exciting matches again! There were many excellent games played using brand-new decks that will come out of next format.
Matchups
Round 1 (Started 9:15 PM): Andrew Mahone (Vespiquen / Zoroark) vs. Alex Koch (Rainbow Road) – ON STREAM, Nick Robinson (Jolteon / Glaceon / Vileplume) vs. JW Kriewall (Colorless Rayquaza), John Kettler (Vespiquen / Zoroark / Zebstria) vs. Dalen Dockery (Xerneas BREAK / Dragons), Treynor Wolfe (Primal Kyogre) vs. Zander Bennett (Mega Gardevoir STS)
Round 2 (10:15): JW vs. Dalen, Andrew vs. Nick, Alex vs. Treynor, John vs. Zander
Round 3 (11:15):  Treynor vs. Dalen, John vs. Andrew
Top 4 (12:25): Dalen vs. Alex, JW vs. John
Finals (1:02): Alex vs. John
Who's competing?
Alex Koch
Hailing from Spokane, Washington, Alex started off this season with a few excellent Regionals performances and concluding it with a top 64 placement at the U.S. National Championships. He has been playing the game competitively for many years, but this season he has been able to really put himself ahead of the pack, ending with 540 CP and ranking 39th in North America. Koch has leaned towards less popular decks in recent events, such as Primal Groudon-EX and Rainbow Road. Whatever he decides to use for this tournament is sure to be something exciting.
Andrew Mahone
Andrew has been on PokeBeach's writing team since the very beginning, and in that time has a grown quite the fan base as one of our top writers. But Mahone is just as skilled with his cards as he is with his keyboard! He is a consistent high performer at the City, State, Regional, and World level. Some of his most noteworthy accomplishments include winning a Regional Championships and placing 9th at the 2015 World Championships. Night March variants have been his decks of choice this season, but with that archetype rotating out, what will he come up with for this unexplored format?
Dalen Dockery
An up-and-comer from this season, Dalen Dockery has accumulated an astonishing 550 CP through many excellent performances, including a second-place finish at Regionals and many top placements at States and Nationals. Even though this is his first season to claim an invite, he has cemented himself as a top threat at any tournament he attends. His most well-known deck of choice, Tyrantrum-EX / Bronzong, is leaving the format, so it's up in the air what Dalen will bring to the table.
John Kettler
John has been playing this game since the very beginning. With two Regional Championship wins, four State Championship wins and multiple top cut placements at Nationals and Worlds, you will be hard pressed to find a more consistent and more skilled player than him. Although he has been heavily involved with the Pokemon community for over 15 years, only recently has he joined PokeBeach's elite writing team. With his thorough knowledge of the game, he should be able to go far in this tournament even within the tough competition.
JW Kriewall
JW is a longtime PokeBeach writer and a consistent player from the Ohio area. He hasn't had the most time to play in tournaments due to school, but that hasn't stopped him from earning top placements at Cities, States and Regionals. He has earned his invite multiple times through several stellar accomplishments, including a Regional Championships victory in 2015. A consistent player like JW is sure to bring some excitement to this event.
Nick Robinson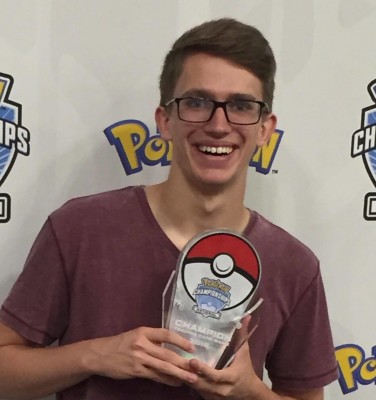 The kid himself! Nick Robinson is coming off one of the most prestigious accomplishments in the history of the Pokemon TCG: earning first place at the largest U.S. National Championships to date — and in his first competitive season no less! While he may be just starting out, Nick has already made a name for himself by winning the largest tournament in history and becoming the number one ranked player in the United States. Will he carry his success over to Worlds and PokeBeach's Battle Royale? Or will he fail to live up to the high bar he's set for himself?
Treynor Wolfe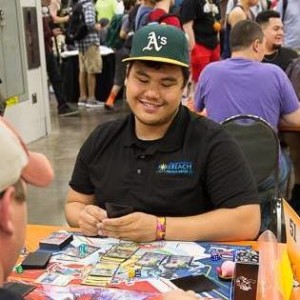 Treynor is one of our longest-standing writers and an excellent competitor from the great state of Nebraska. He has been competitive since the 2011 format; however, he only started competing consistently in 2015, where he was able to win two State Championships and earn multiple City Championships placements. Treynor finished this season with both a Regional and a City Championship win, in addition to multiple finishes in the top cut of City and State Championships. After accumulating over 400 Championship Points in this season and the last, will Treynor have the skills to best his opponents in our first Battle Royale?
Zander Bennett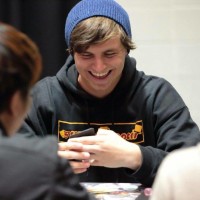 Our newest writer, who is currently working on his first article, Zander is a new face to the game that has earned himself many top placements at high-level tournaments. His most noteworthy performance being top 4 at a Regional Championships this year, with other accomplishments including a top 16 at Regionals, two more top 32s at Regionals, and many placements at Cities. He is known for his Expanded M Rayquaza-EX which he has used to win most of his Championship Points. With Rayquaza's worst matchups leaving the format, will Zander ride his old pal all the way to victory this Saturday?
Prizes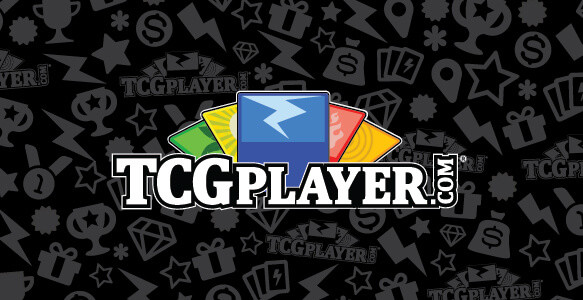 TCGplayer will be providing the following prizes for this event, which will be given to the top 4 players:
1st: 2 booster boxes of Steam Siege
2nd: 1 booster box of Steam Siege
3rd and 4th: 9 booster packs of Steam Siege