New Legendary Battle Decks and Pins in September!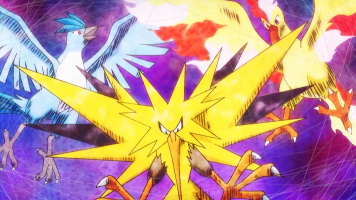 Three new "Legendary Battle Decks" featuring Articuno-EX, Zapdos-EX, and Moltres-EX will be released this September!
Unleash the power of Legendary Pokémon with three Legendary Battle Decks, each led by an exceptional Pokémon-EX! There is one Legendary Battle deck themed for each one of the Legendary: an Articuno EX deck, a Zapdos EX deck and a Moltres EX Deck.
The only EX prints for the Kanto Legendary birds to date are Team Plasma variants from Plasma Storm, so these Pokemon-EX will likely be new cards instead of reprints.
Releasing alongside the new decks will also be Collector's Pin 3-Packs featuring a pin of either Articuno, Zapdos, or Moltres.
Show your Pokémon pride with a Collector's Pin 3-Pack featuring Legendary Pokémon of the Kanto region: Articuno, Zapdos, and Moltres!