May's League Challenge Promo: Lucario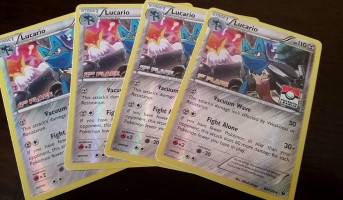 The League Challenge promo for this month is a stamped reverse holo of Lucario from Fates Collide. Thanks goes to Randy B. Jr. for the photo!
League Challenges are small Pokemon League tournaments that take place at the end of each month. There is a tournament for each age division and the top four finishers are awarded a reprinted promo, which changes each month.
For more information about League Challenges, check out this page on Pokemon.com.