Clefairy and Meowth Promos, Sale at Toys R Us Today!
The 2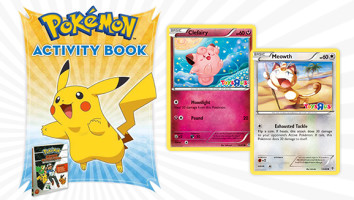 0th Anniversary Pokemon celebrations are continuing at Toys R Us today (Saturday). From noon until 2:00 pm, visitors can pick up two promo cards featuring Clefairy and Meowth. The cards are holo reprints of the ones from Generations and come with a special "Toys R Us" stamp. You can also receive a Pokemon activity book and enter for a chance to win a Pokemon plush.
Toys R Us will also have a "buy one, get one 40% off" sale on any and all Pokemon merchandise in the store. The sale is only for today.
Will you be heading to Toys R Us?