Pokemon Comaster Board Game App Announced!
The official Japanese Pokemon Twitter account has just announced a new Android and iOS game named Pokemon Comaster! Thanks goes to Bangiras for the translations!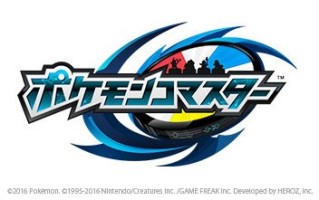 Pokemon Comaster is a battle board game that uses virtual Pokemon figures to battle and raid. In Pokemon Comaster you collect and combine Pokemon figures with many different attributes and make your own individualized deck to battle. You and your opponent take turns moving figures with the goal of being the first to reach the goal on the other player's battlefield.
Pokemon Comaster utilizes the world's most advanced AI as its core technology owing to a joint venture with HEROZ Inc. HEROZ Inc. also adopted this AI for its cell phone app "Shogi Wars," and it has the distinction of winning against current professional chess players.
Such a powerful AI has never before been combined with the "Pokemon" world, and gives birth to a new type of Pokemon gameplay.



Pokemon Comaster will be an app for iOS and Android, and service is scheduled to begin in spring of 2016. It will be free to play but will have in-app purchases. There is currently no word if this game will be available internationally or only in Japan, but we will update you when we have more information. For now, check out the video below for an exciting preview!
The Pokemon Company and HEROZ are very excited about the possibilities this game has to offer, blending the Pokemon world together with popular strategic board games and the newest AI technology. Representatives from both companies gave some comments to get players excited about the upcoming game.
Tsunekazu Ishihara, President and CEO of The Pokemon Company: "Pokemon Comaster takes Pokemon's 'Collect, raise, and battle' mechanism, combines it with a board game like Go or Shogi, and evolves it even further with HEROZ's cutting edge AI technology. In the Pokemon game series the player's partner is his or her Pokemon, but with this game, a dependable AI is also added as a new partner. While players create a deck and consider their battle strategy, the AI considers how to move against the deck that the player created. Of course, many people enjoy the high level strategy of Pokemon and board games, and thanks to this AI, Pokemon Comaster will be a game that even more people can enjoy. I think people will enjoy the new gameplay in this 'Pokemon and AI' collaboration."
Takahiro Hayashi of HEROZ: "Pokemon Comaster was a collaboration of Pokemon and HEROZ's cutting edge software. The HEROZ AI is designed to 'fight together' without 'competing'. Rather than confronting the AI, it's more fun if the AI helps the human, and sometimes the human also helps the AI and gains experience from battling alongside the AI. To the board game world, fighting alongside the AI is a new type of gameplay akin to throwing a meteorite at the board instead of a single stone, and I look forward to seeing if it surprises the world. The Pokemon name adds another layer of brilliance, and I couldn't be happier."
Takuya Hiraoka of HEROZ: "Pokemon Comaster's AI, like the AI in other board games, can think about all of the 'next hands' and judge which hand has a high chance of winning. Pokemon Comaster is a game that introduces many Pokemon figures that move similarly to Shogi pieces. Reading ahead for possible moves is important, but moving in accordance with the Pokemon's special attributes is also important. Since many types of Pokemon figures and movement attributes are involved, reading ahead needs to be handled in a very advanced manner. These past few years, AI has gradually become very intelligent. The AI in Pokemon Comaster also keeps a record of matches and uses them to grow more clever, so when the player doesn't know how to proceed during a match, they can borrow the AI's power and ask it to 'make the best move'. Newcomers to board games can also rest assured that they will enjoy Pokemon Comaster!"