'Pokemon Red,' 'Blue,' 'Yellow' to be Released on 3DS Virtual Console!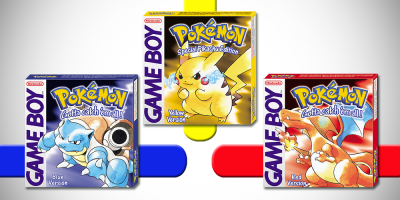 To celebrate Pokemon's 20th anniversary, Pokemon Red, Blue, and Yellow will be released on the 3DS Virtual Console on February 27th! Unlike most Virtual Console titles, the games will be updated for the 3DS's modern hardware, allowing you to use your 3DS's wireless communications instead of a link cable to trade and battle Pokemon!
Japan will get all four original games – Red, Green, Blue, and Yellow. You can download each directly to your 3DS for an as of yet unannounced price or buy a bundle in Japanese stores for 1,389 yen (about $11) which comes with a download code card for one game, a game cartridge magnet, a map of Kanto, and a player's guide. You can see the bundle's contents below.
How awesome will it be to play our childhood on the 3DS – and actually trade and battle Pokemon too? It's gonna be cray!