Server Problems Fixed + Summer Plans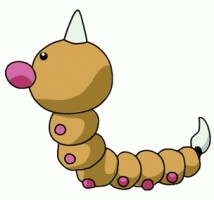 This weekend our server admin, Peer, rebuilt the site's servers from the ground up. The rebuilt servers went live yesterday, and it seems that all of our speed and connection problems have completely gone away. This potentially confirms my theory that there was some sort of misconfiguration causing all the issues. An invisible Weedle in the system. So hopefully the issues do not show up again.
Boy were the speed issues plaguing the site! (And my mental health – sometimes it would take me hours just to make a news post because nothing would load. It was so frustrating, especially for breaking news!) Now that the issues are out of the way, I will be working on other site and layout improvements over the summer. Although…
As some of you know, I'm currently going for my Masters degree at USC's School of Cinematic Arts with a focus in film writing, editing, and directing. I was supposed to start my thesis film about a year ago, but because of the whole site relaunch, I had to take time off school. So now I'm starting my thesis preparations again — my passion project — and will be trying to focus on that.
My film will be about an eccentric but lonely young woman who decides to break her depressed grandma out of a convalescent home and kidnap her stubborn father in the hopes of bringing her broken family back together, all with the help of her homemade robot companion, one of her only friends. She hopes absconding with her family to see a legendary comet will help them remember the family they once were — the happy family they were when her mother was still alive — and hopefully rebuild what was lost. That is, if she can stay two steps ahead of the cops who are now chasing after her while also keeping her family together. It'll be a blend of drama and comedy.
So I'll be working on my film this summer and into 2016. It's going to exciting and emotional and I'm definitely going to try to post about it here as I work on it! If any of you are filmmakers, composers, VFX artists, etc., be sure to hit me up! My e-mail is [email protected] :p