Server Admins – PokeBeach Needs Yo Help! (If You Manage to Load This)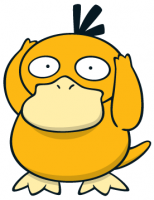 Do you know how to diagnose server problems and memory leaks? Are you a PHP wizard? Are you like that girl in Jurassic Park who knows how to defeat dinosaurs with Linux? Well then PokeBeach needs you!
Basically something is wrong with this new site and it crashes all the time because there's a demon in the server chewing on the wires. I think something is severely misconfigured, but haven't been able to figure out what it is or how to look into it. The only thing that fixes the problem is restarting PHP. Halp.
If you are a server admin with an arsenal of tools and think you can help, please send an e-mail to [email protected] with your qualifications and experience. From what I understand, PokeBeach runs on CentOS, uses Nginx, is programmed in PHP and Twig, and is behind Cloudflare. Gone are the days of static HTML – now everything is super complicated and requires someone with "all encompassing" knowledge. But hopefully once you hone in on the problem, you'll be able to fix it since the server was not like this before the new layout went up. It seems the issue is just a misconfiguration somewhere. Psy yi yi.
Thank you!