'Mega Latios Collection' in July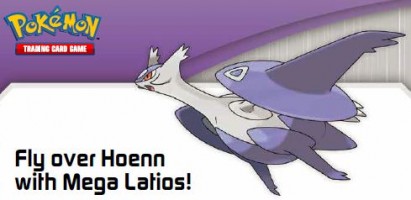 A new Mega Latios Collection will be released late in July. It will feature a figure of Mega Latios, four booster packs, and a never-before-seen holo card of Latios.
There is no other Latios card currently out in Japan, so this may be an alternate art Latios. The product description just calls the card "Latios," so we're not sure if it'll just be a regular Latios or they're using shorthand to refer to M Latios-EX.
The product has been added to our front page calendar. Thanks goes to Andrew for the news!