'Pokemon Art Academy' TCG Illustrator Competition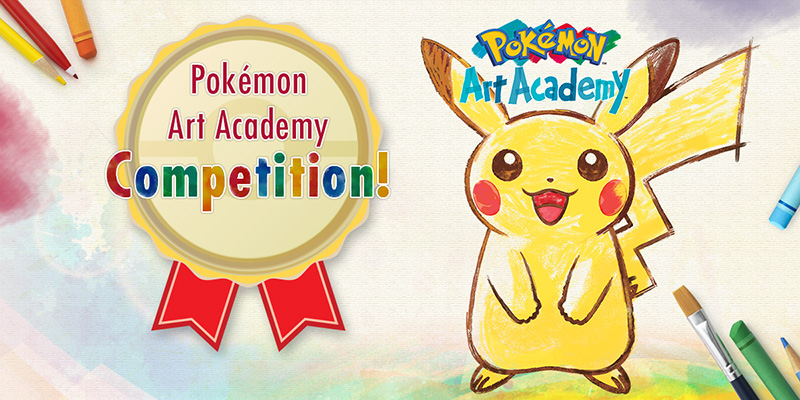 TPCi has announced a Pokémon Art Academy competition in which fans can draw either Cosplay Pikachu or their favorite Pokemon and get them printed on real Pokemon cards! A panel of Pokemon officials will pick six winners, who will each receive 100 prints of their card. The cards will not be sold in regular Pokemon TCG products, nor will they be tournament-legal.
The competition opens on February 18th and ends on March 29th; the winners will be announced in May. If you want to enter:
Create and save an image in Pokemon Art Academy using Free Paint mode.
Select the "Share" option from Pokemon Art Academy's main menu and connect to Miiverse.
Select the "Post to Competition" option and select "I Agree" if you agree to the Official Rules.
Highlight the category you'd like to enter (Dress-Up Pikachu or Your Favorite Pokemon) and then choose "Select Competition". Only the first post you make will be recognized as your entry.
Slide over the image and select it and then choose "Share Selected".
Enter a title to accompany your artwork in the comment field and then select "Post". The image will be posted to Miiverse and entered into the competition.
The only way to enter the competition directly is from the Pokemon Art Academy game, available exclusively for the Nintendo 3DS family of systems.
We should all agree to draw Kadabra.