Droves of South Koreans Cancel Pokemon Parades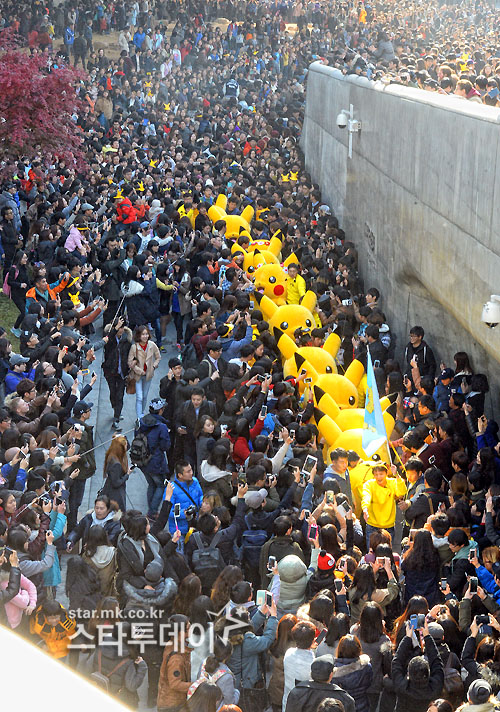 To celebrate Se Jun Park's victory as the Pokemon Video Game World Champion, South Korea held a "Pokemon Champion's Day" this past weekend in Seoul. Several Pikachu visited and Junichi Masuda even made an appearance.
On the schedule was a series of eight Pokemon parades at Dongdaemun Design Plaza to celebrate Park's victory. But according to the South Korean news website Star, things didn't go quite as planned. Droves of people began showing up, quickly filling the plaza beyond capacity, and event organizers were forced to cancel the remaining parades due to safety concerns. Talk about PokeMania!
Eight parades to celebrate someone winning at Pokemon? In my day the 12 year olds would have crucified you where you stood for all the children on the playground to see. :p Glad South Korea has its priorities straight!