PokemonCenter.com Launches, Some Japanese Products Available!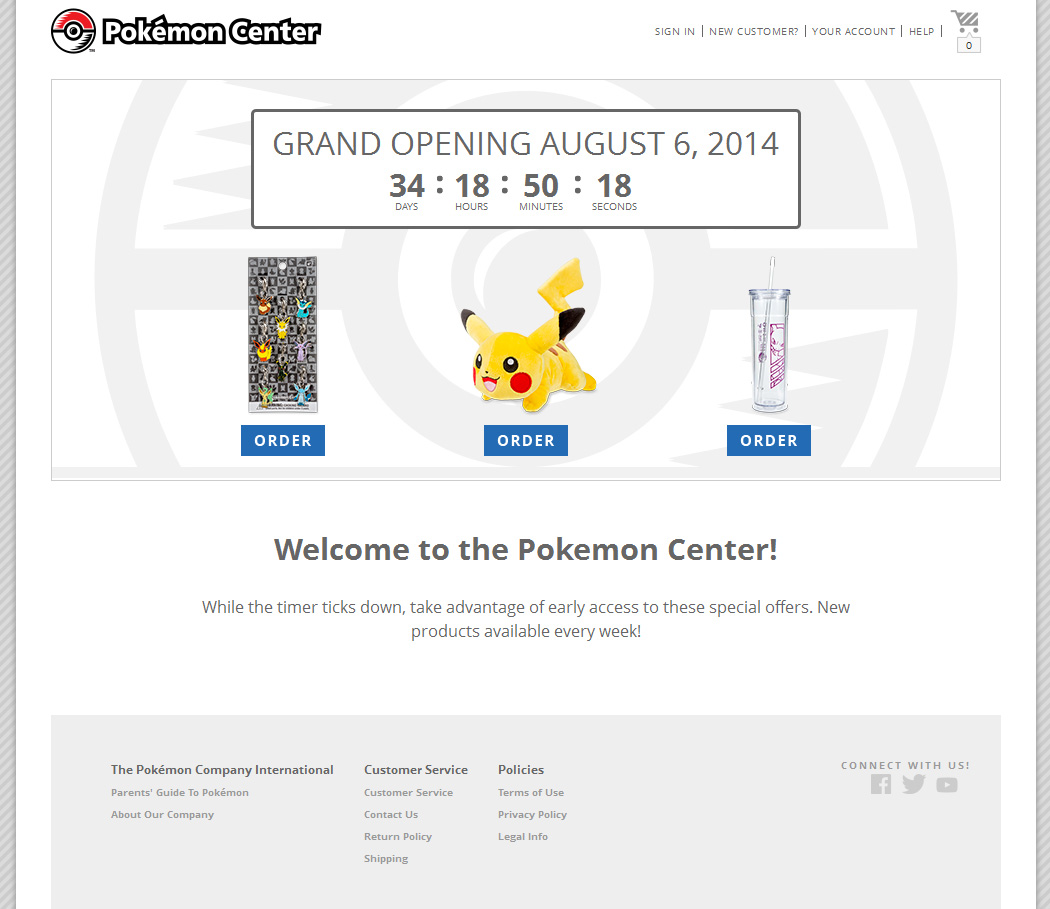 PokemonCenter.com has launched in "lite mode" and already features a few products from Japan! There will be new products featured every week until it launches on August 6th.
This week you can purchase a set of Eeveelution charms, a Pikachu plush, and a Mewtwo tumbler. Whereas the charms can go for up to $100 on the secondary market (from a quick search), the website is selling them for $23.92. The Pikachu plush is $12.99 and the Mewtwo tumbler is $17.50.
I went through checkout with the Eeveelution charms and shipping to California is $5.98 for 3-5 day shipping, $9.98 for 2-day shipping, and $17.98 for next-day shipping. When I added several of each item to my cart, the price for each tier only went up a couple of dollars, so the shipping prices aren't too outrageous. As we stated yesterday, the website only ships to the United States.
Currently the site is experiencing technical problems, so you will have to refresh several times to access it and to place orders.