'Pokemon Trading Card Game' for Gameboy Coming to 3DS Virtual Console!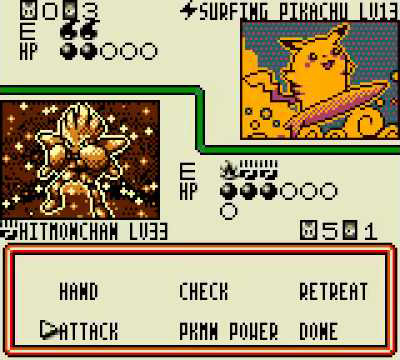 The original Pokemon Trading Card Game for Gameboy Color will be available in the Nintendo 3DS eShop for Europe on July 10th and for Australia on July 11th. Other regions will likely follow suit as well. This will be the first Pokemon game released for the Nintendo 3DS Virtual Console.
The game was originally released in December 1998 for Japan and April 2000 for America. Your character picks a Bulbasaur, Charmander, or Squirtle deck and attempts to defeat the eight Club Masters and members of their clubs. You earn booster packs along the way and try to improve your deck or build new ones as you go. Eventually, you battle the four Grand Masters and try to earn a legendary set of Moltres, Zapdos, Articuno, and Dragonite cards.
The game features Base Set, Jungle, Fossil, and several real-life and game-exclusive promo cards.