'Cocoon of Destruction' Teaser Synopsis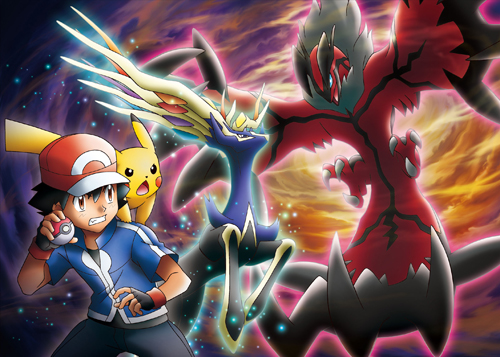 The official Japanese Pokemon movie site has updated with a teaser synopsis for the first XY movie, Cocoon of Destruction. Thanks goes to Franco T. for the translation below!
Long ago in the Kalos region, the "Great Destruction" extinguished all lives.

This "Great Destruction" was caused by Yvetal, a Pokemon that absorbs the life energy of all living things. Once Yvetal destroyed everything, it changed into a "Cocoon of Destruction," which it still sleeps in today.

When the Great Destruction occurred, the only one able to resist Yvetal's power was Xerneas, the Life Pokemon. It was said that Xerneas could give life to people and Pokemon.

Now, the journey to encounter the two legendary Pokemon begins!