Pokemon Leagues to Offer Unova 2 Badges and a Badge Case!
Had a busy birthday weekend and week; catching up on the news!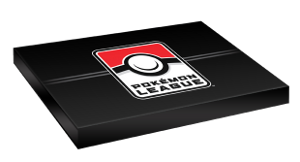 For this year's Pokemon League, players will be able to earn the eight badges from Black 2 and White 2, which can be stored in a special Pokemon League badge case. The case will be magnetic and the badges will stick to the case's insides.
To obtain the badge case, you will need to order it (for free) from your Pokemon Trainer Club account on Pokemon.com. It will then be sent to the Pokemon League you attend for pickup. As the seasons progress, you will be eligible to earn the badges and fill the case.
Players who earn enough points this season will also be eligible to earn special TCG Online code cards, though what they will unlock is currently unknown. Traditional promo cards will not be given out this season; it seems TPCi really wants to promote their TCG Online program.