'Pokemon Conquest' aka 'Pokemon + Nobunaga's Ambition' Coming June 18th!
Pokemon.com has announced that Pokemon + Nobunaga's Ambition will be released in English as Pokemon Conquest! This after there were doubts the game would be released outside Japan due to its heavy focus on Japanese history and terminology. The region of "Ranse" has been localized to "Ransei" and the bushou have been renamed "Warlords." The game will be released in the United States on June 18th, only three months after its Japanese release – talk about quick translating! You can view Pokemon's announcement below.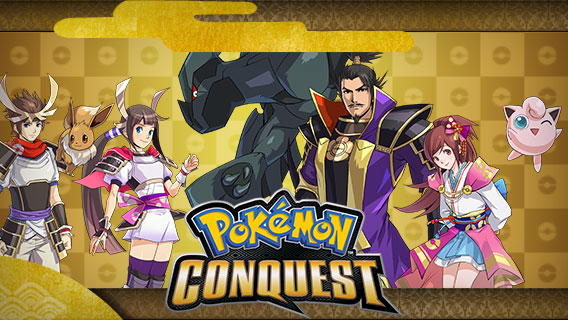 Warlords and their Pokémon clash in Pokémon Conquest, a new game for the Nintendo DS™ family of systems!

In this unique turn-based strategy game, play as a Warlord and build a bond with your Pokémon in order to become more powerful and intimidate your foes! Battle other Warriors and Warlords—and their Pokémon—to conquer all before you and unite the vast Ransei region!

With a nod to the classic game NOBUNAGA'S AMBITION, Pokémon Conquest takes Pokémon video games to an all-new level!

Get ready to clash in Pokémon Conquest, coming soon for the Nintendo DS family of systems! The game can also be played in 2D on the Nintendo 3DS™ system.