Secret Key Download Over Wi-Fi and at Toys R Us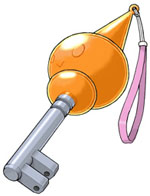 The official Pokemon Platinum website has announced today that the Secret Key download will take place over Wi-Fi from April 20th to May 12th. If you do not have access to a Wi-Fi connection, you can instead go to a participating Toys R Us retailer in the United States, Canada, or Puerto Rico from April 19th to the 26th to download it over local wireless.
The Secret Key grants you access to a special room in Eterna City's Galactic Headquarters. There you can expose Rotom to several household appliances, inducing its Mow, Heat, Wash, Frost, or Fan Forme.