EDIT: Credit goes to nYoo from BMG for the first Ken Sugimori picture below.
---
Turkey Day in one day, 24 minutes. UC applications due next Thursday, ideally Monday. Christmas in… 32 days? Manaphy movie available for illegal downloading in… a month? Half a month? School ending in about… seven months? :( Still lots of things to do before the end of this year!
---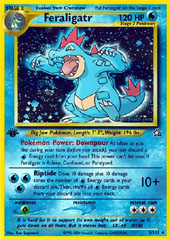 All Four Neo Set Scans Finished – Check out the [Neo Genesis], [Neo Discovery], [Neo Revelation], and [Neo Destiny] scans. Thanks go to Shakespeare for scanning and editing all of them. Tomorrow, or the day after, or the day after that, we will have two new sets – not sure which, though – most likely, EX Ruby and Sapphire and EX Sandstorm.
---
Ken Sugimori Pokemon Images – Several new official images have been released of the new Diamond and Pearl Pokemon, allowing us to see them in a different perspective than that of the sprites from the games. Click the links below to see the images.