USA- Georgia


1. Above all else, PokeBeach rules apply.

2. English cards only. No fakes or illegal cards.

3. Exchanging addresses seals the deal. Please do not back out. Refer to Pokebeach trading rules for repercussions.

4. Lowest ref sends first.

5. I send via sleeve + toploader method with tape, and expect the same or an equally safe method.

6. I am a player more-so than a collector, so most of my cards have been played. However, I take very good care of my cards. Everything of mine should be mint (if i've never played with it) or near-mint (if I've played with it), unless specified. I expect the same. I will trade for non-mint cards, but I need to know the details of the condition first.

7. I use Trollandtoad.com as a value reference. These values aren't final, just a starting point.

8. I love checking lists!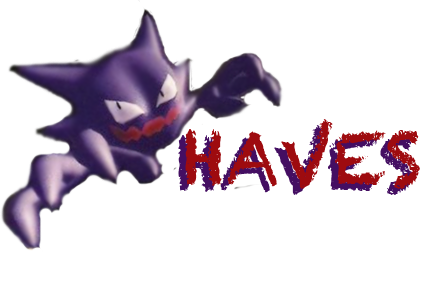 4x Regigigas EX
3x Reshiram EX, 1 promo
2x Kyurem EX, 1 promo
2 Zekrom EX, 1 promo

2x Kyogre EX
2x Entei EX, 1 FA

1x Golden Catcher

**Opened a box of Dark Explorers, have tons, ask for regular stuff- Out of Empoleons!*

4x Reshiram FA
4x Zekrom FA (gray)
3x Terrakion FA
2x Thundurus FA

4x Absol Prime
1x Gengar Prime
5x Ampharos Prime
3x Meganium Prime (1 tin, 2 packs)
2x Blissey Prime
2x Raichu Prime
2x Slowking Prime/color]
HIGH WANTS (Deck needs)

(High wants are a priority, but I don't over-value these items. Please keep this in mind.)

Raikou EX
Tornadus EX
Darkrai EX
Groudon EX

Other EXs
Full Arts (EX or non)
to CYL

LOW WANTS

1x RH Lampent NV
EX Emerald Holo Energies (Matrix)

COLLECTION WANTS

1x Vending Haunter JP
1x Vending Gengar JP (will trade well for)
1x Gengar Skyridge
1x JP VS Morty's Gengar

ANY GHOST Pokémon MERCH- posters, figures, T-shirts, collectables, etc. LMK what you have!

Thanks for looking!

------------------------------------------------------------------------------------------------------------------
Current Trades:
LegosLock- Received, Sent 08/20, waiting for a rep...