'Crown Zenith' is the Final Set for PTCGO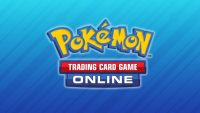 TPCi has announced card development for Pokemon Trading Card Game Online (PTCGO) will cease after March 1st, 2023. Crown Zenith will be the client's final expansion.
The upcoming rules change regarding Pokemon Tool cards will not be implemented in PTCGO. Going forward, only critical bug fixes will be applied to PTCGO.
The official sunset date for PTCGO hasn't been announced yet, but the end of the client has been expected for months. Fans noticed there was no mention of PTCGO on the product packaging for Scarlet & Violet, which releases March 31st.
Pokemon Trading Card Game Live, the replacement for PTCGO, is currently available in open beta worldwide for desktop and mobile.