PSA: Team Challenge 3 Players Now Restricted to State of Residence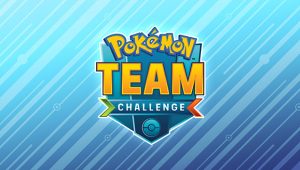 Pokemon recently announced Team Challenge Season 3 and while a few changes were announced at the time of the announcement, there's been a hidden change that is sure to cause a bit of disruption. In previous Team Challenge events, players were restricted to their country of residence. With the Team Challenge Season 3, that restriction is made even tighter—players from the United States will now be restricted to their specific state of residence. This means that players who would have been participants at stores just across state lines are no longer allowed to participate in the qualifiers for those stores.
This change can be found on the one of the details pages for the Play! Pokemon Team Challenge – Season 3 on RK9's website.
Players eligible to participate in the Play! Pokémon Team Challenge – Season 3 must meet the following requirements:

You must be a Masters division player born in 2005 or earlier (if you are a resident of Brazil, you must be aged 18 and over), and
Reside in the country that your Play! Pokémon Store is located in (if you are a resident of the United States, you must also reside in the state that your Play! Pokémon Store is located in).

Participating countries include:

North America: Canada, United States of America (including Puerto Rico)
Europe: Austria, Belgium, Czech Republic, Denmark, Finland, France, Germany, Greece, Guernsey, Isle of Man, Ireland, Italy, Jersey, Luxembourg, Malta, Netherlands, Norway, Poland, Portugal, Spain, Sweden, Switzerland, United Kingdom
Latin America: Argentina, Bolivia, Brazil (players must be 18 years or older), Chile, Colombia, Costa Rica, Dominican Republic, Ecuador, El Salvador, Guatemala, Mexico, Nicaragua, Paraguay, Peru, Uruguay
Oceania: Australia, New Zealand
It seems likely that COVID concerns are behind this particular change, and that they're introducing this restriction to clamp down on cross-state travel since some areas will have the option to run qualifier events in person instead of online. However, in an online-first era where many newer players have never even played the Pokemon Trading Card Game in a card store—or may not feel comfortable doing so—the restriction being imposed on online qualifiers comes off as a bit odd. Although players participating in this third season of the Team Challenge may be technically allowed to participate in the qualifiers for up to three stores, people in certain states may literally not have three qualifiers they're eligible to play in.