Free Full Art Crobat V for PTCGO, Player's Cup IV Finals Stream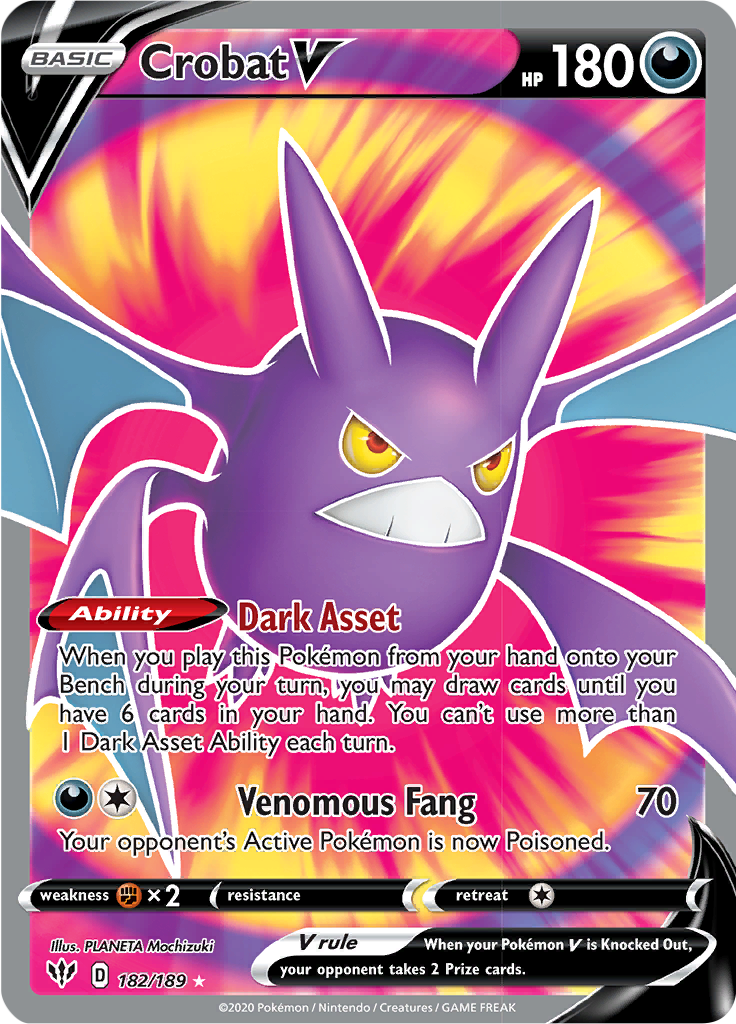 Today marks day one of the finals for the official Player's Cup IV tournament. You can watch the stream below.
To celebrate, you can redeem code "DARKASSETPC4" by August 9th, 2021 to get a free full art Crobat V. Only 25,000 can be redeemed.
The Player's Cup IV also features tournaments for Pokemon Sword & Shield and Pokken Tournament.